"Bringing Care Home"
Community Outreach provides home support services that enhance the quality of life for seniors, people with varying abilities and people recovering from illness or injury. Our many programs and services help you or your loved one to stay independent and remain active and social.
Community Outreach operates under Knollcrest Lodge in Milverton, Ontario and abides by the Mission, Vision and Values of Knollcrest Lodge.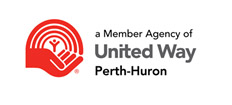 Community Outreach transportation service is a funded partner with UNITED WAY.
Community Outreach is a charitable non-profit agency, providing quality services that have supported families since 1989.
Donations
Your financial donations will help to enhance the quality of life for those who benefit from our services and programs.
Income Tax Receipts are available.
Gift Cards are available. Your gift card can be used for any of our services including: Meals on Wheels, Transportation or Dining Programs. The cards are convenient and easy to use and a great way to introduce someone to a new service.
Volunteering with our organization is a wonderful experience! Volunteers feel rewarded and love what they do. We have many volunteer opportunities waiting to be discovered. Check them out here.
Service Hours
Monday to Friday: 8:30 a.m. to 4:30 p.m.